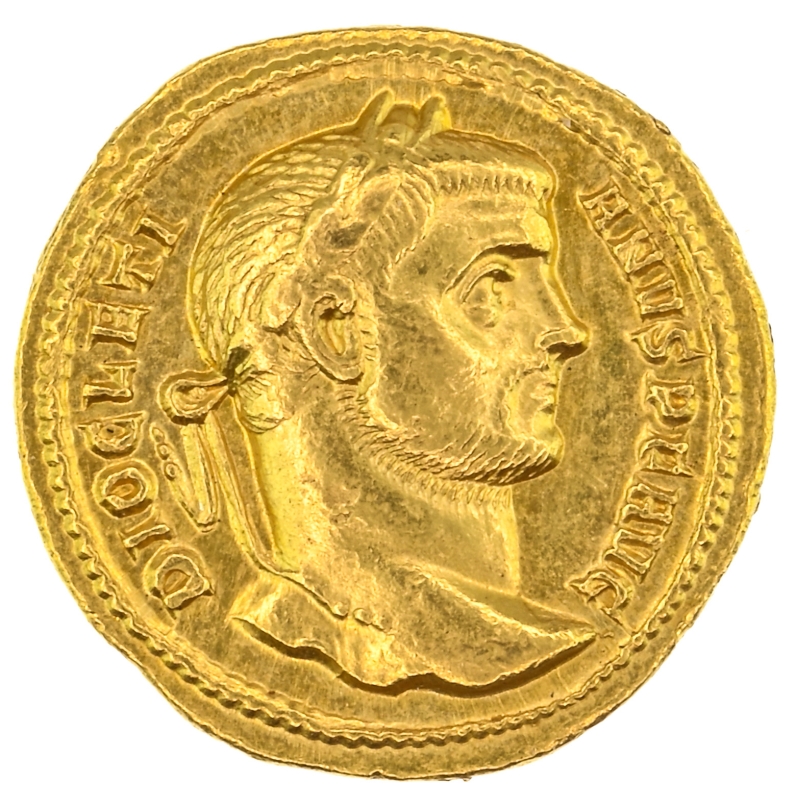 Tuesday, April 26th 2022 at 3 pm
Results : Archeology, coins, banknotes, medals, decorations, militaria, old photographs, postcards, collectibles
AUCTION DATE
Tuesday, April 26th at 3 pm
Auction House Haynault
Stalle street 9
1180 Uccle
info@haynault.be
Phone
+32 2 842 42 43
EXHIBITION time :
Stalle street 9
1180 Uccle
April, Friday 22nd 10 am till 6 pm
April, Saturday 23rd 10 am till 6 pm
(closed on April, Sunday 26th)
April, Monday 25th 10 am till 6 pm
The exhibition of coins, medals, banknotes is by appointment with Edouard Wyngaard ( ew@haynault.be or 0476/49 35 90).
WHOM TO CONTACT
Rodolphe de Maleingreau: rdm@haynault.be
Edouard Wyngaard : ew@haynault.be
ADMIN, ABSENTEE BIDS
info@haynault.be
Lot number #113
3300 €
ROME, Diocletian (284-305), Aureus, 5.04g, laureate head right, DIOCLETI ANVSPFAVG, rev. Jupiter standing left holding a thunderbolt and sceptre, IOVICO NSER VATAVGG, PROM in exergue (Cal.4473 (R2) ; C.221). PROVENANCE: Dupriez Very rare, marks on edge, scratches to reverse, very fine to about extremely fine.