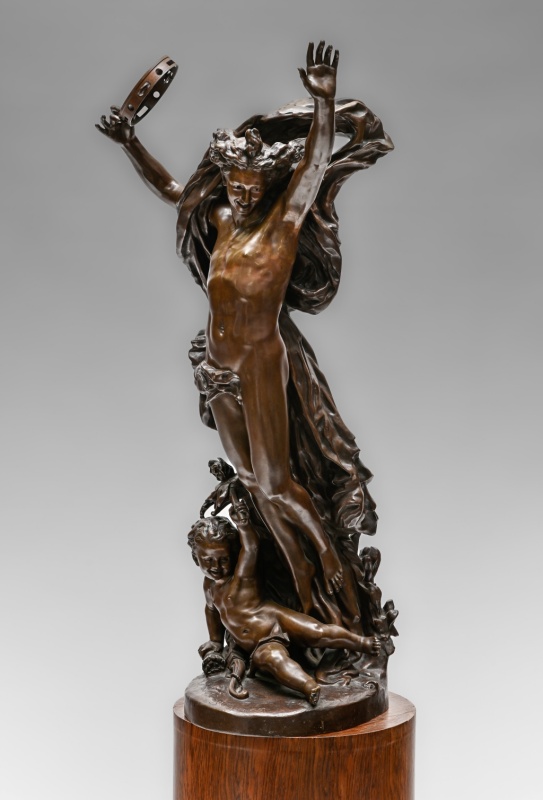 Monday, April 17th 2023 at 3 pm
Results : Paintings, Furniture and Works of Art
AUCTION DATE
Monday, April 17th at 3 pm
Auction House Haynault
Stalle street 9
1180 Uccle
info@haynault.be
Phone
+32 2 842 42 43
Direct link to Drouot Live to bid
EXHIBITION
Stalle street 9
1180 Uccle

April, Friday 14th from 10 am until 6 pm
April, Saturday 15th from 10 am until 6 pm
April, Sunday 16th from 10 am until 6 pm
WHOM TO CONTACT
Bertrand Leleu: bl@haynault.be
Rodolphe de Maleingreau : rdm@haynault.be
ADMIN, ABSENTEE BIDS
info@haynault.be
129
Lot of silverware
Silver lot

Comprising a set of Hallmarked items.
Silver 800, 835, sterling for a total gross weight of 1150g, a self-serving service hallmarked T winged total weight of 680g

A set of Hallmarked knife handles with fleur-de-lys, estimated gross weight, without blades, of 238g, and 4 silver 800 knives with fillings.
Weight: 2168g gross weight.
800 €